Sunday 8th Apr 2012
This animation is shot entirely in-camera, the figure having been animated in 3DS Max and then plotted by custom built 3D light painting system.
Animation: Sergei Shabarov
Music: Chris Clark – "EMW"
I've completed some early tests and experiments with the system. There is still a lot of issues to iron out, but I am about to pack up my life and move to India so physical tests will be on hold for a few months. I'm planning to use that time to refine the software, add extra features and focus on creating animation to plot once our belongings arrive
To see a video of the rig in action, plus more tests and images – read the Making of Article.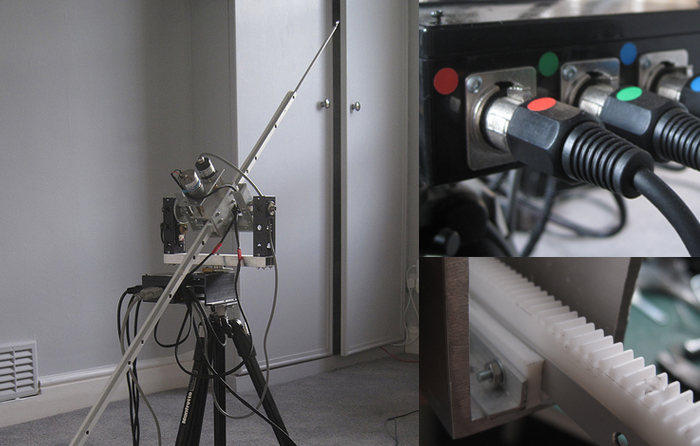 To stay up to date:
Follow me on twitter @bencowellthomas
Watch my videos on Vimeo